Back to School Pirate Cruise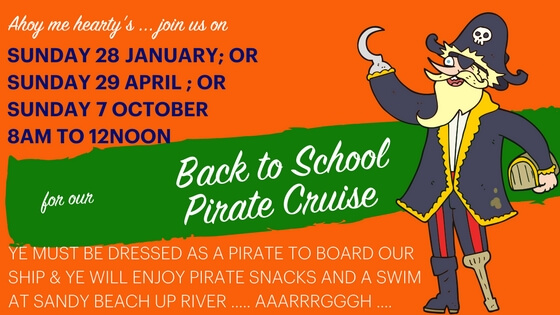 Join Cap'n Lodge on the good ship Harrier for a cruise on Lake Kununurrrrrraaaaaargh.
Ye'll need ta be dressin' as a pirate if ye want to board our ship tho …. so get crrrreative ….
We'll go spottin' wildlife and ye will all get to have a swim at Sandy Beach up riverrr …. AAARRRRRGGHH … it'll be a great day out an' the perfect way to celebrate the kids goin' back to school.
Pirate snacks will be provided an' light refreshments will be available (no alcohol to be brought with ye please).